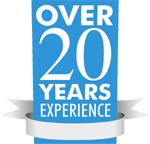 Dear customer, Dear Partner,
Based on its long experience on embedded design, ACTIS Computer is supplying has a large portfolio of COTS products covering industry's recognized standards including CompactPCI, COM Express, XMC/PMC, MiniPCI Express Card, VMEBus, IndustryPack.
For customer's specific requirements, ACTIS Computer is also offering hardware and software embedded design services.

When Commercial off The Shelf (COTS) boards do not fit exact customer requirements for a specific application or when volume justify cost reduction by an optimization, it is wise to make a dedicated design to better cope with the planned project.
ACTIS Computer engineering department is very flexible in designing customized version of our boards for medium to high volume projects.
The ACTIS team has wide-ranging experience including the following technologies:


Field Programmable Gate Array (FPGA) design


PowerPC and ARM processor architecture


High performance memory design based on DDR3, DDR2, NAND, Fast SRAM


Gigabit Ethernet network interfaces


High speed serial interfaces including Thunderbolt, SATA, USB


Analog and RF designs featuring low noise, high current, power supply, acquisition system and digital to analog converter
ACTIS Computer is supporting the complete design phases from the product until the product delivery by handling the following capabilities:


Project analysis and definition


Schematics Design


PCB Layout


Signal Integrity


Thermal Simulation


Manufacturing Capabilities


Long life Product obsolescence management

Open source software brings power and freedom to development projects and is a compelling choice for companies wanting to avoid the software-license businesses model, but open source also brings challenges as it relies on a community of volunteer developers. ACTIS Computer has a long experience of bringing industrial embedded Linux and VxWorks projects to the market. As a full solution provider for the implementation of both Linux and VxWorks in embedded systems we can support you from end to end of your product life cycle.
ACTIS Computer offers a rich set of integrated open source software components packaged in an easy-to-use development environment for board-level driver and application development. Our system includes cross development tool chain, Eclipse IDE, libraries, file system, stable kernel.
Our Expertise:


Microprocessor Architectures: ARM, and PowerPC


Networks and communication: Ethernet, CAN, MIL-STD-1553


Serial interfaces: SATA, USB, UART, SPI, I2C


Peripheral devices: GPS, GPIO


Acquisition system: A/D and D/A


Power Management

ACTIS has experience performing environmental, electrical, and electromagnetic interference (EMI) testing. Some of the standards that we have experience testing for compliance to as part of a system- and/or board-level qualification effort include MIL-STD-810, EN60068, EN60255, etc.
The ACTIS's environmental and EMI testing include the following capabilities:


Shock and Vibration


Temperature


Altitude


Humidity


Combined Temperature and Shock/Vibration


EMI/EMC

ACTIS Computer offers a wide range of services supporting PCB assembly, electromechanical assembly and full turnkey production. Manufacturing capabilities include:


High Speed SMT Board Assembly, Single and Double Sided


Fine Pitch Component Placement


BGA & Micro-BGA (Ball Grid Array)


Lead-Free Certified up to Class III soldering requirements


Electromechanical Assembly


Dedicated Program Management


Cellular / Lean Manufacturing


Conformal Coating


In-process and Post-Assembly Verification (AOI, X-ray, Flying Probe, Functional and In-circuit Test)


ISO 9001/2000 Certification
Please feel free to contact us for an analysis of your next custom design requirement.

Sincerely,
Your ACTIS Computer Team